I'm glad you found this place. Not much on this landing page other than links to my two blogs. On the Cowboy Bebop blog, I blather on about all things Bebop. The Great Nerd Out is about stuff that blows my skirt up. Sometimes I nerd out about things that aren't related to Bebop, and that stuff goes there. Essays about whatever, some original fiction I plan to write and anything else of interest that a visitor might share. I am also a Second Life DJ (Spook Maroon, aka MrsSpooky, aka DJ Spook) and licensed internet broadcaster: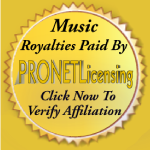 Stream status:

Schedule of shows (stream status above will tell if I'm working a special event in Second Life...
or broadcasting for the fun of it):
Tuesdays 10PM till 12PM ET.
Wednesdays 8PM till 10PM ET, on Radiometaverse.com
More to come, stay tuned!
Come on in and don't be shy about commenting, I'd love to hear from you!
---
Unless otherwise noted, all written content © 2013, 2014, 2015. All rights reserved.