I'm glad you found this place. I am a legal, royalty paying Second Life and internet DJ (Spook Maroon, aka MrsSpooky, aka DJ Spook) and internet broadcaster as well as a sometime blogger. On the Cowboy Bebop blog, I blather on about all things Bebop. The Great Nerd Out is about stuff that blows my skirt up. Sometimes I nerd out about things that aren't related to Bebop, and that stuff goes there. Essays about whatever, some original fiction I plan to write and anything else of interest that a visitor might share.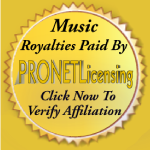 Stream status (if it shows "online" but you hear silence,
that means I started the stream but haven't started the music yet):

Schedule of shows (if stream status above shows "ONLINE" outside this schedule, I'm broadcasting for the fun of it):
Mondays 10PM till 12AM ET, on Radiometaverse.com
Tuesdays 10PM till 12PM ET.
Wednesdays 8PM till 10PM ET, on Radiometaverse.com
Most Saturdays, 7PM till 9PM ET, on Radiometaverse.com (RadioMetaverse Second Life in world Beach Party)
Upcoming Special Events
Please note: The music played on this station is generally family safe, but there may be the occasional tune that has some language inappropriate for little ears.
Come on in and don't be shy about commenting, I'd love to hear from you!
---
Unless otherwise noted, all written content © 2013, 2014, 2015. All rights reserved.